Marketing
7 things I learnt from Smart Insights in 2019…
… and what they might mean for 2020
Seasoned visitors to the Smart Insights blog will no doubt agree that there's an abundance of, well, smart insights to take in on a daily basis. With digital and marketing constantly evolving, marketers have to work hard to keep up with the rapid pace of change and Smart Insights plays this role perfectly, providing up-to-date guidance, tips and advice on a huge range of topics.
There's a handy function on the Smart Insights blog that lets visitors sort posts by both recency and popularity. But rather than talk about what others have found most interesting in 2019, I thought I'd outline some of the insights that have educated and inspired me this year and how they're likely to influence my thinking further in 2020.

Stories and stats that stood out in 2019
Looking back over the last twelve months, I was surprised by the breadth of content that resonated. From search engine optimization and social media to personalization and customer experience, sometimes it's not until you look back and reflect that you realize how varied the world of marketing can be.
I read, watched and listened to a lot of content in 2019, but below are seven insights that caught my attention from Smart Insights:
1. 28% of businesses use marketing automation to drive new insights
At the beginning of 2019, Joanna Carter reported that a global survey by CleverTouch indicated that 28% of marketers are putting marketing automation in place in a bid to drive new intelligence and insights: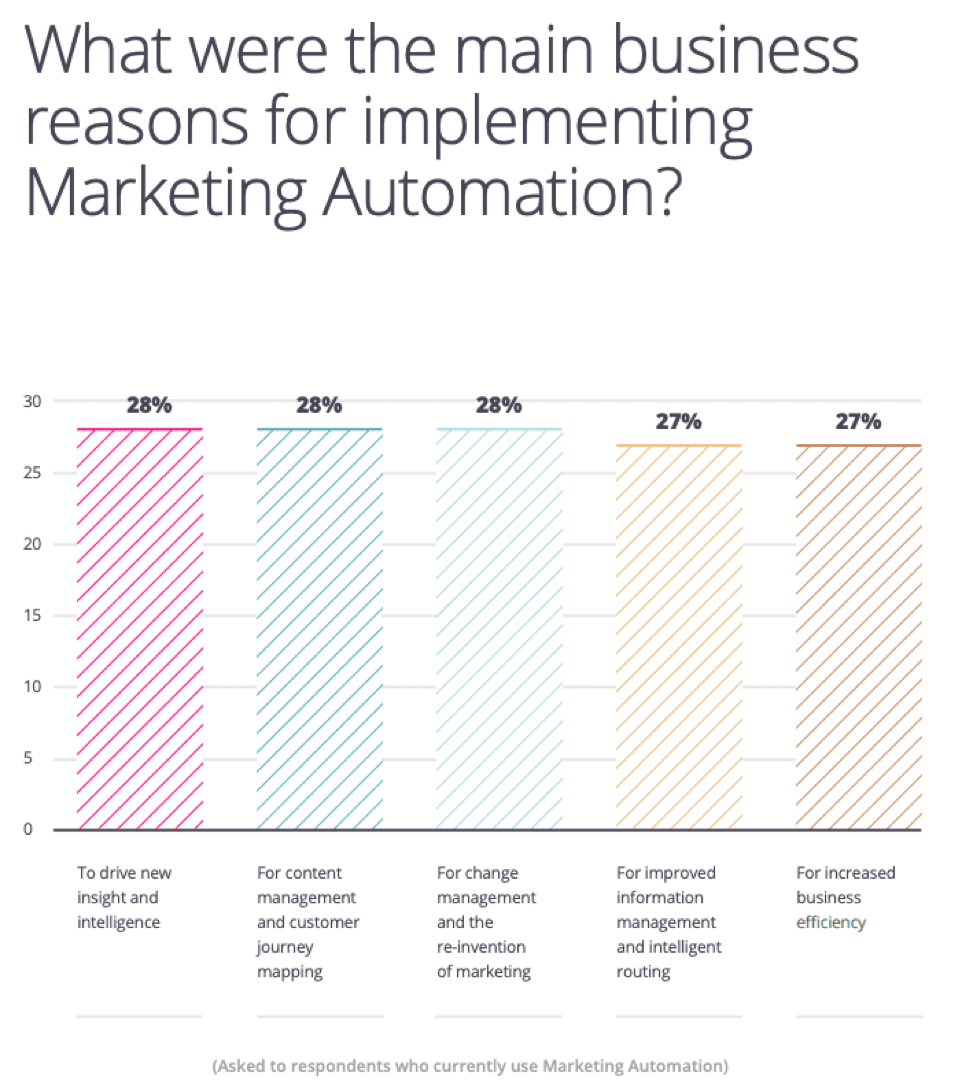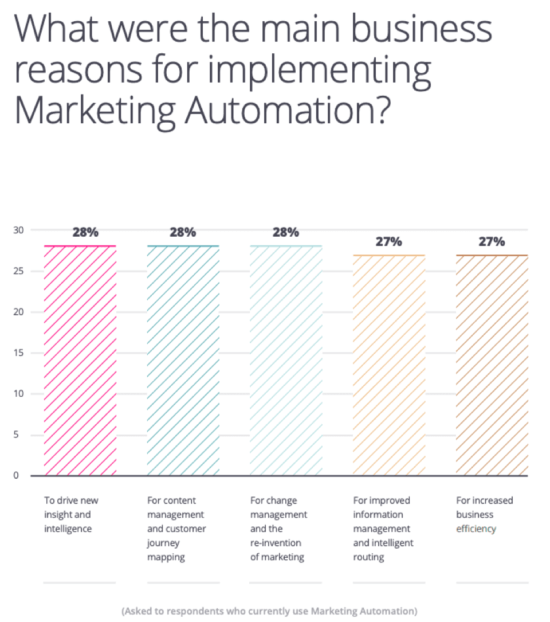 Effective marketing automation will continue to be a focus in 2020, giving marketers the ability to generate revenue more efficiently, prove ROI and create greater customer engagement. The key with any new technology will be for marketers to find the right fit for their brand and the objectives they're looking to drive in 2020.
2. Use a suite of tools to grow your e-commerce business
Tech giants like Amazon have redefined what consumers expect from e-commerce brands today. It's difficult to keep up, but Lilach Bullock outlined the importance of using a range of e-commerce tools to improve search, email, personalization, and analytics.
Lilach's post from February highlighted some tried and trusted favourites, such as Mail Chimp (for email) and SEMRush (for search), but also brought to life some newer tools I wasn't aware of, including Metrilo (e-commerce analytics) and Monetate (personalization):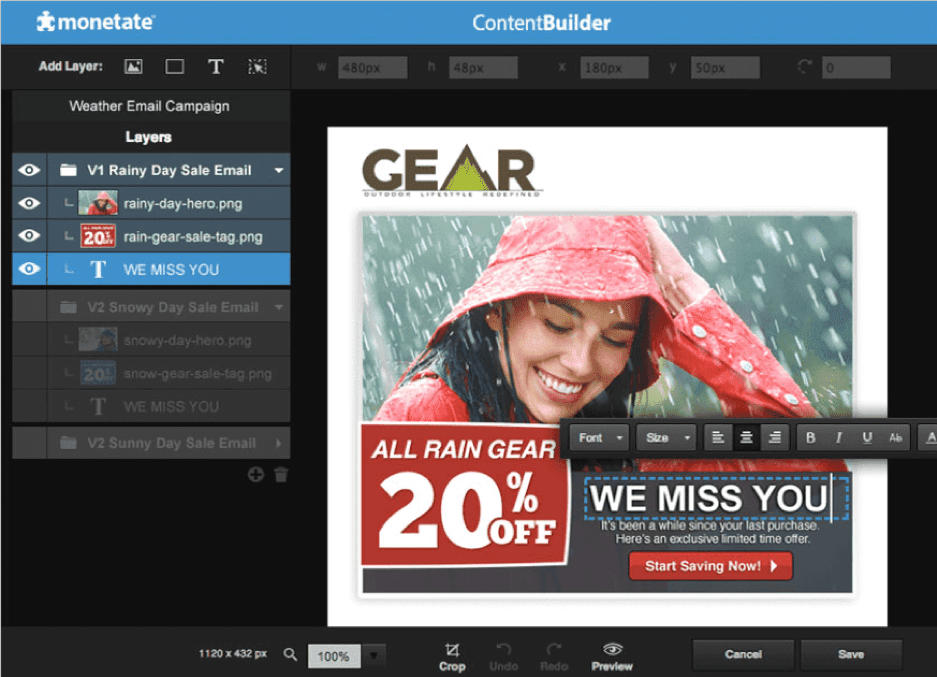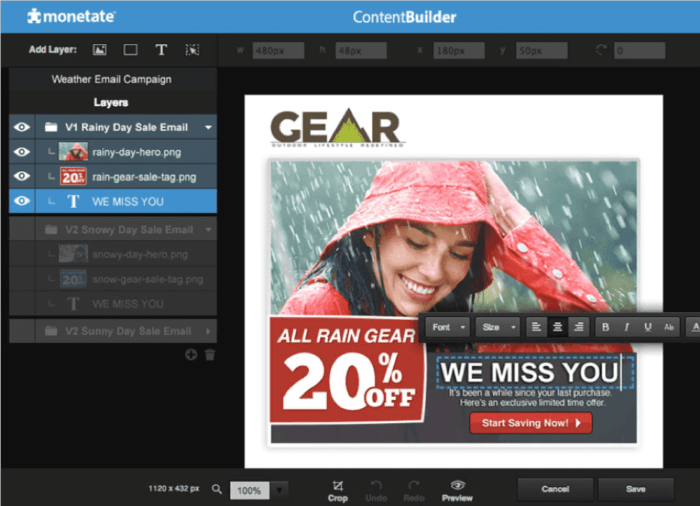 Consumer expectations will remain high in 2020, so every e-commerce brand needs to find a way to not only keep up with the competition but find an edge and a competitive advantage. A good toolkit is important, but this needs to be balanced with budget and what's really important for your brand, i.e. search may be essential from the outset, whilst more advanced analytics tools could be brought in at a later stage.
3. Customer experience is a major opportunity for marketers
Data from the 2019 Digital Trends report from Econsultancy and Adobe indicated that 39% of marketers across both B2B and B2C believed that optimizing the customer experience was the biggest opportunity for businesses in 2019: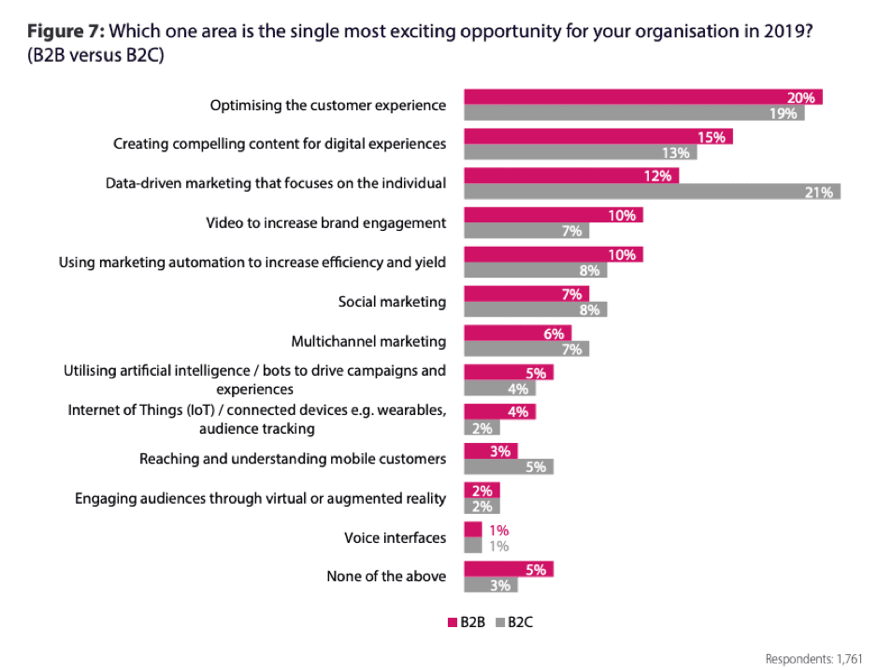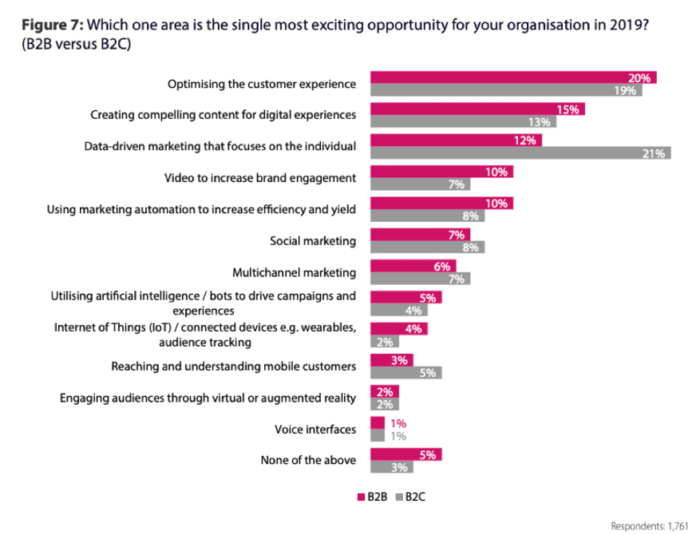 The importance of good customer experience offers a number of benefits, including increased traffic, conversions and positive sentiment from customers. However, whilst optimizing the customer experience provides many opportunities, marketers must ensure that they have the right data and the ability to interpret that data correctly to make the right decisions.
4. The customer journey is crucial and the foundation for the approach towards future clients
In April, Dave Chaffey interviewed Arjen Vissers, Managing Director for Marketing and Communications at Aon, about structured marketing strategies for growth.
Dave brought to life a handful of insights from his interview with Arjen, including the importance of integrating marketing automation with CRM and building a more robust data and analytics-driven organization.
However, Arjen's view on personalization and the customer journey stood out most:
"The customer journey is crucial and the foundation for the approach towards (future) clients. The 'traditional' push campaign and (cold) calling initiatives are diminishing in relevance fast. Understanding (future) clients and following, predicting and adapting their behaviour is the key to future success."
This feels like a priority that will continue into 2020 (and beyond), as referenced in the previous insights above. The ability to balance long-term brand building with personalized, relevant content will become increasingly important as brands look to drive efficiencies.
5. Customers prefer the human element when it comes to customer service
Customer experience is a huge part of driving engagement, sales, and repeat business. However, whilst companies understand the importance of customer experience, there appears to be a disconnect between what customers' and businesses' perceptions of great customer experiences.
According to research from NICE inContact, businesses tend to underestimate customers' satisfaction with agent-assisted methods of customer service, whilst over-estimating satisfaction in terms of self-service methods, such as automated assistants and chatbots: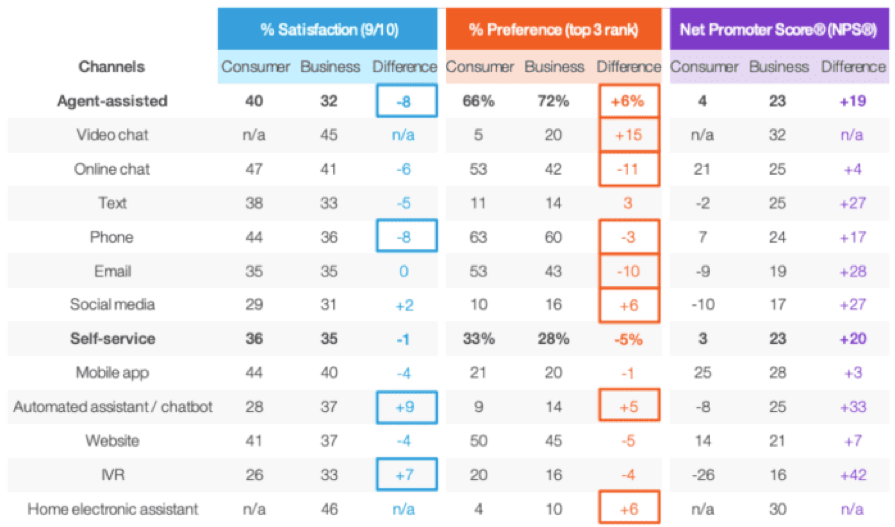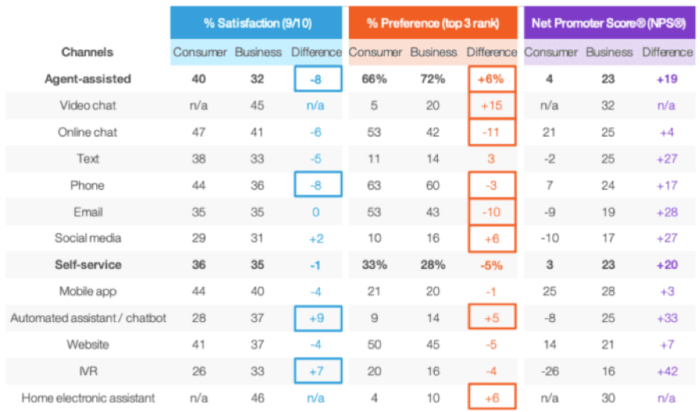 I thought this was a good reminder that no matter how much technology and AI we introduce into our lives, we are ultimately human beings interacting with other humans, and we crave a genuine connection with one another. Perhaps 2020 will require us to continue working on the balance between humans and robots to find the right blend that works best for consumers.
6. Online advertising accelerated, driven by strong creative, better targeting and high relevance
In June we saw Bond Capital's annual 2019 Internet Trends report from Mary Meeker, who previously created the same report for Kleiner Perkins Caufield & Byers. The annual internet trends report has become one of the most eagerly anticipated moments of the year for marketers, providing key trends, statistics, and predictions on a whole range of internet-related topics.
As with previous years, we were spoilt for information, with key stats and insights related to macro trends, e.g. the dominance of tech (seven out of ten of the world's most valuable companies by market capitalization are tech companies) and micro trends, e.g. digital media usage in the US has accelerated, up 7% from the previous year, with Americans spending 6.3 hours a day in 2018.
However, the stat that captured my imagination was around the rise in advertising spend (in the US):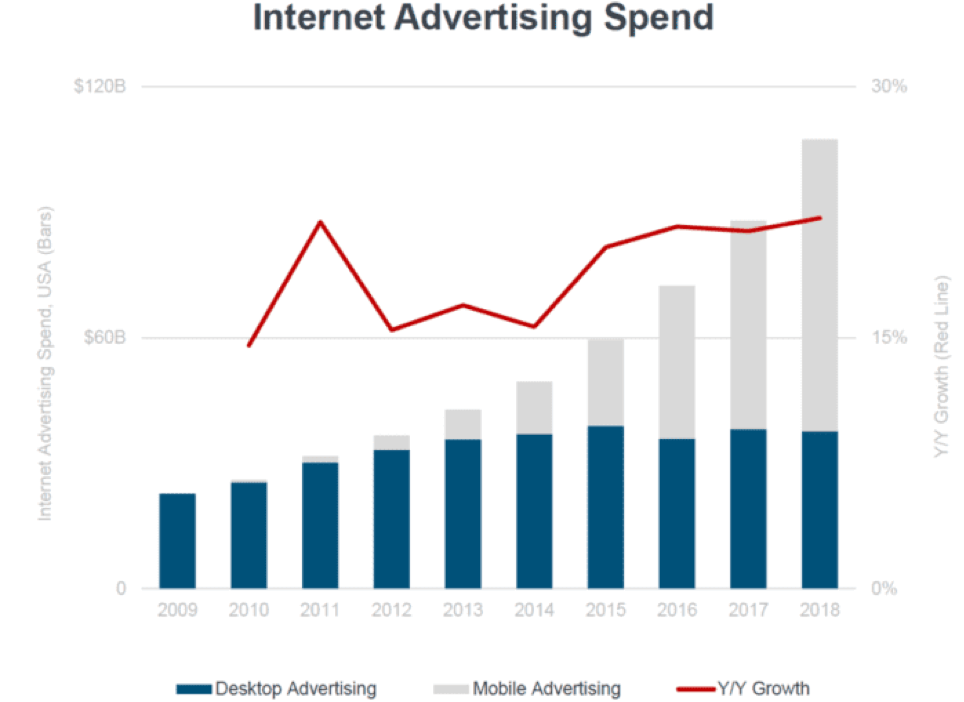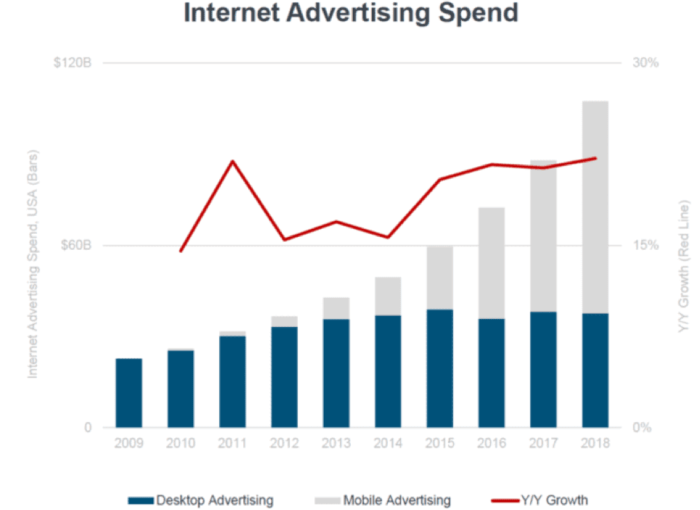 Internet advertising spend in the US was up 22% vs. 21% in 2018, with a growing contribution from mobile. Although the majority of spend was concentrated on Facebook and Google, there were increases from Amazon, Snapchat and Twitter, and it was interesting to see four areas that are driving the growth of digital ad spend: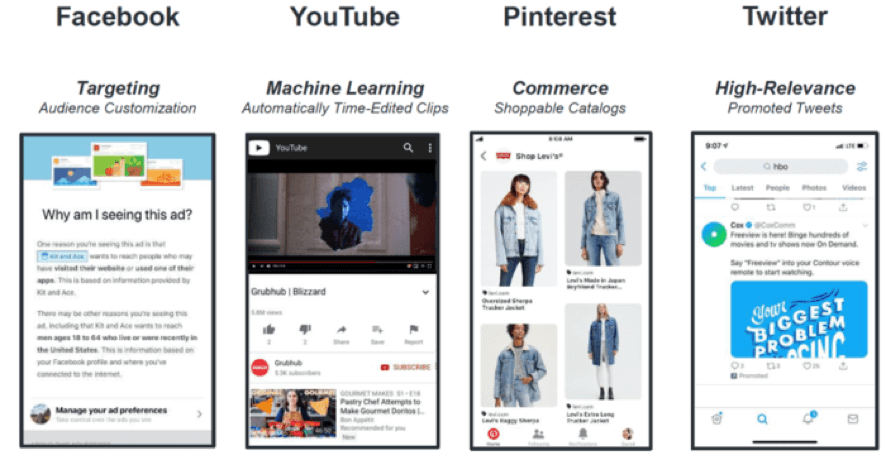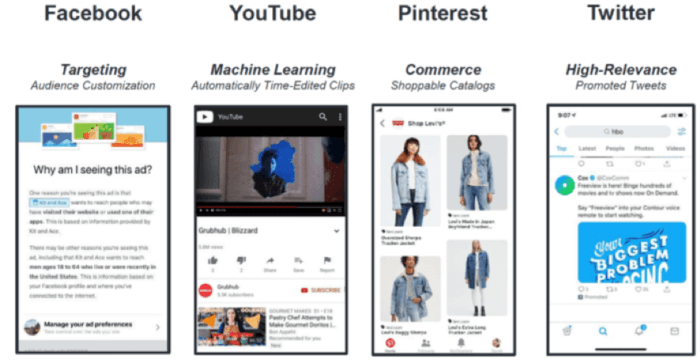 Once again, personalization and content stand out as key trends and something to build on further in 2020. Marketers looking for ways to reach their target audiences and can use digital to customize their audiences, personalize experiences and provide new and interesting ways to buy online.
Create a super-charged content marketing plan to stand out in 2020
In November, Lilach Bullock asked the question: "How do you run content marketing campaigns for your business in 2020 when the competition is fiercer than ever?"
The answer is to create a plan that will enable your brand to stand out and resonate with consumers in an increasingly noisy digital environment. The constituent parts of the plan are familiar: Carry out a content audit, set content marketing goals, conduct audience research, create a content calendar. However, the key is to identify what you need to do differently to make a difference.
Two insights from this blog post stood out:
CoSchedule found that marketers who proactively plan their campaigns are 356% more likely to achieve success.
Visual content has become increasingly popular, with 54% of consumers expect videos from businesses.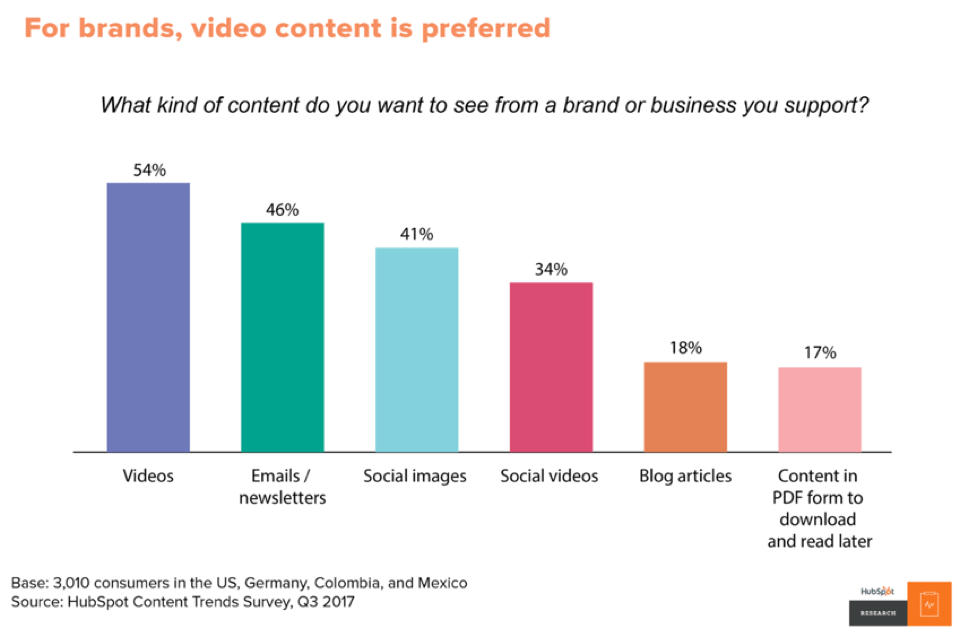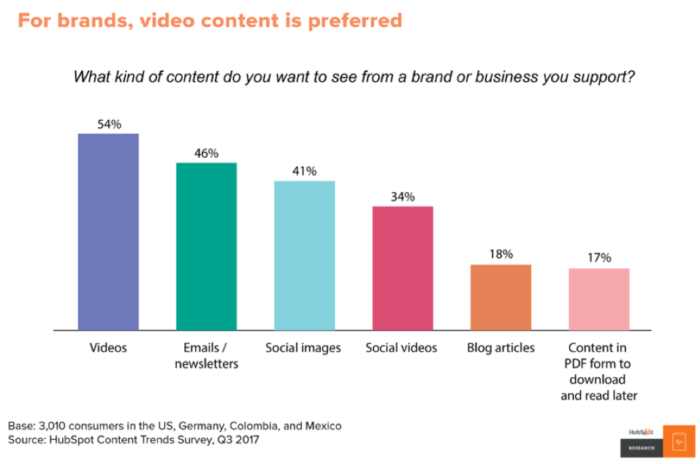 Content is always changing and what resonates with audiences will also change depending on the different trends occurring in the wider environment. For example, this time last year very few people were talking about TikTok, but the short-form video-sharing app has made a big impact in 2019 and could shape how we create and share content in 2020.
Final thoughts
2019 was a big year for marketing and we can expect more of the same in 2020. Some of the trends from 2019, such as marketing automation, personalization and the continued evolution of social media will no doubt continue but I would expect to see some new and surprising trends, too. Whatever happens, it will be interesting to be a part of the experience and report back on what made an impact in a years time!